Meet Dana Littlejohn at Becca Dale – Naughty Enough!
Hello everyone!
For those who don't know me, I am Dana Littlejohn, author of sensual and erotic romance. I am a native New Yorker living happily in Indianapolis, Indiana. My husband and I are empty nesters and loving it. We travel and try to do all the things we wanted to do when our children were little. At the time we didn't mind giving them all our time and making sure they did things because we knew when they were out the house we would still be young enough to do stuff and old enough to appreciate and enjoy them.
Though I still work a full time job, with just us at home and no children I have plenty of time to write. I have written many short stories and a few novellas, but I never had the time to concentrate on a full length novel. Earlier this year I finally completed that task. My first full length novel, The Fun House will be out in ebook and print this summer.
I truly enjoyed being a full time mother, but I must admit being a part time parent is so much more fun. I get to be Dana again, write as much as I want and hang out with my husband going places and doing things without worry of if we have the money or who's going to watch the kids. LOL For those who aren't there yet let me assure you that not only is there a light at the end of the tunnel it's so bright you're going to need shades!
Thanks for stopping by to get to know me a little better. I would like to give you a peek into my first full length novel, The Fun House.
Visit with Dana Littlejohn and Patrick Mac Phee from The last Mac Phee on December 18th
Dana and Patrick will be visiting Paranormal Cravings at http://paranormalcravings.blogspot.com a copy of the event will also be hosted on Paranormal Cravings new site at www.paranormalcravings.com
Get to know Patrick and all the Characters from the Paranormal Romances you crave.
1.   Kym grosso
2.   Adele Carrington
3.   + Review: Kitty from Alien vs. Alien (Alien/Katherine "Kitty" Katt #6) by Gini Koch
4.   Arvon Night by Raven Bower
5.   Countess Valeria Karajan- Dracula from Being Mrs. Dracula by Faith Marlow
6.   Cole Shilo from Cornerstone Deep by Charlene A. Wilson
7.   Luna Sea Rakshasa from Lunacy and the Vampire by Evie Jayne
8.   Debra Smith
9.   Lori King
10.  Vivienne Sena from Blood Memory: Book 1 by Rosalind Hartmann
11.  + Review: Claimed By Dragons  by Katalina Leon
12.  Jesu from Dark Heirloom by Jennifer Brown
13.  Review: Caris Roane, GATES OF RAPTURE (not part of the line-up)
14.  Kalen Black from BLACK MOON by J.D. Tyler
15.  R.l. King
16.  Stone Warrior by Amy Ruttan
17.  Len from The Savage Release by Destiny Blaine
18.  Patrick Mac Phee from The last Mac Phee by Dana Littlejohn
19.  Kish Frahm from Lycan Contempt by SK Yule
20.  + Review: Guardians of the Grimoire of Natasha Slight
21.  Kenzie Westwood
22.  Jeanne Stein
23. Linda Harley
24. Linda Mercury
25. Lucifer by Rosalie Stanton
26. Lauren Oliver
27. Celia Graves ??
28. + Review: Evie Jayne
29.  Lorraine Pearl30. Misa Buckley
31.  Veronica Fontera by Hunter Goss
Book 1: Ero's First Fix
Blurb:
Juanita Reyes was an elderly woman in her mid 80's. She lived a full life with a good job, many friends and close family members, but she never married or had children of her own. She never thought of herself as lonely–just single. One night, Eros came to her in a dream to tell her she missed her chance at true love because she was afraid to take a leap of faith. He wanted to give her a second chance with her true love, Royce Cole. Will Juanita take the second chance Eros offered her, or chalk up her lost love as one of life's many lessons learned?
Book 2: Himeros' Princess
 Just a little taste…
Inside the cabin a man sat in front of a blazing fire in a black wingback chair listening to soft jazz music. In his large hand he swirled an over sized brandy glass that was a quarter of the way full. The banging on the front door took his attention away from the letter in his lap. He quickly glanced at the clock before putting his glass and letter down on the small end table by his chair.
"Now what nut is out after ten o'clock on a stormy night like this?" he wondered aloud.
He swung the door open and a woman fell into his arms. Somehow he managed to catch her before she hit the floor.
"Whoa!"
"Please help me," she whispered before she slipped into unconsciousness.
Book 3: Charles' Goddess
Excerpt
Goddess Herophile is set for punishment by Zeus for misusing the powers given to her from her father, Poseidon, causing precious humans harm and distress. Aphrodite, her mother, and the Erotes, her brothers, only have one chance to save Herophile from further harm once Zeus carries out his sentence. Will it be enough time to enhance Aphrodite's dormant gifts and make Herophile's future better than her present?
"You are by far the loveliest, most alluring woman I have ever seen," he expressed in an amazed tone. He scoffed then shook his head as he left his seat to pace the floor. "I confess I did not know what to expect. For many years I have sated my lust on beautiful females, never limiting myself to a particular type, perse. Thus, I had no idea of the attributes the woman sent to me would have."
Book 4: Alan's Arrival
https://museituppublishing.com/bookstore2/index.php?page=shop.product_details&flypage=flypage.tpl&product_id=554&category_id=231&manufacturer_id=45&option=com_virtuemart&Itemid=1
Tag:
Can a god's life get better after if he leaves Mount Olympus?
Blurb:
Kia Sanders recognized that her husband Dale's past urges were resurfacing in their present and something had to be done. At first she didn't know what, but after meeting Alan, what she needed came to her like a gift from the gods.
Anniversary Blog Fest: Dana Littlejohn
Hello everyone!
Dana Littlejohn here to share my experience when I took a trip in July to the lovely city of New Orleans, Louisiana. Beautiful city, fantastic food, rich culture and hotter than hell in the summer. It was a one of a kind experience.
My husband and I went for a week and stayed in one of those stay weekly hotels in Lafayette which was less than an hour away. It wasn't one of the best places we have ever stayed, but it was clean, safe and came out way cheaper to stay than any hotel in New Orleans would have cost us. With the rental car and a complete kitchenette to cook our own food it was well worth it.
We settled in and decided to rest that first day, but the second we set out to explore Lafayette. It turned out to be a lovely city in its own right with friendly people and amazing food. I even ate gator and lived to tell the tale. LOL Although Lafayette was great I couldn't wait until we went to New Orleans.
The next day we jumped in the car and was New Orleans bound. Along the way I saw swamps, bogs and, though I didn't know what to expect since I had not seen the city pre-Katrina, I was stunned to see evidence of devastation after so long. We arrived in the city and did the tourist thing, walking around with our little map, mouths hanging open and pointing at everything we passed.
Read the rest at http://wcguest.blogspot.com/2012/08/anniversary-blog-fest-dana-littlejohn.html
The Erotes: Book 4
Alan's Arrival
Coming Soon from Muse It Up Publishing
PRE-ORDER at a 20% savings:
https://museituppublishing.com/bookstore2/index.php?page=shop.product_details&flypage=flypage.tpl&product_id=554&category_id=231&manufacturer_id=45&option=com_virtuemart&Itemid=1
Tag:
Can a god's life get better after if he leaves Mount Olympus?
Blurb:
Kia Sanders recognized that her husband Dale's past urges were resurfacing in their present and something had to be done. At first she didn't know what, but after meeting Alan, what she needed came to her like a gift from the gods.
Excerpt:
Kia looked at the clock and slid the pages she was working on back into the manila envelope on her desk. As she rummaged through her bag pulling Dale's keys to the top, Sugar's head appeared in her doorway.
"Miss Kia, come quick. Stud Muffin is here."
She arched a brow at him as she shut the desk drawer. "Who?"
"My future husband."
Kia's hand moved to her hip. "Your what?"
Sugar walked in. "Okay, fine. I don't know him, not yet anyway. He comes in every Wednesday and orders a mixed box of muffins, that's how he got his name. He is gorgeous. He has to be a model or something. Come on, you have to see him," he said tugging on her arm.
Kia let Sugar pull her from the office, but he stopped before they reached the door leading to the front and removed a stack of folded boxes from a one of the storage shelves lining the wall.
Kia turned a confused glare at him. "Didn't you stock the boxes this morning?"
"Yeah, but you're always busy when he comes in. I had to think of a way to keep him here long enough to grab you," Sugar explained.
Kia shook her head and continued behind him. She stayed back letting him take care of the customer for a moment so she wouldn't appear obvious. When she stepped from the back room, Sugar was in dialog with the man he called Stud Muffin, but Kia did not see him entirely. He was bent over in front of the case trying to pinpoint a particular muffin for Sugar to retrieve. Kia slid along the wall trying to peer over the counter at him, when he suddenly popped up to a standing position.
Startled, Kia let out a yelp that gained the attention of both men. To call the customer gorgeous seemed to be a gross understatement now that she saw him for herself. Extraordinary eyes, the bluest she had ever seen. They blinked in confusion at first then they brightened as he smiled at her. The almond shape of his eyes, the delicate bone structure and his full sensual lips made him down right beautiful.
"Umm, this is my boss, Stud— I mean, sir," Sugar amended quickly.
Congrats to Sheila Gallagher
for Winning a Copy of Sweet Tooth
http://groups.yahoo.com/group/bethwylde/?yguid=444415369
We want to thank Beth and her group for having Dana and look forward to chatting with you again.
If you want to know more about the event Join Beth's group and read the events postings. 🙂
 Goddess Fish Promotions is organizing a Virtual Book Tour for To Have and To Hold by Dana Littlejohn, an interracial contemporary erotic romance available now from Red Rose Publishing.
The tour will run July 23 – 27, 2012, and Dana is available for guest post and interviews. A PDF copy of the book is available in PDF format in conjunction with a guest post or interview.
Dana will be awarding five prizes, one randomly chosen commenter at each tour stop will win a prize. All are promo items displaying a different Dana Littlejohn design: 2- t-shirts (size XL), 1 coffee mug, 1 ink pen (black ink) and 1 baseball style hat .
---
To Have and To Hold
Christian and Andrea Cooper had made many plans on what they would do when their children were finally out of the house. Now that they were gone their plans had hit a snag. Christian had the chance to start his own company and promised to put their plans in motion as soon as it was off the ground. Andrea agreed to those terms, but she had no idea how lonely and neglected she would feel while she waited. On a trip to the city in search of something to do she ran into Raymond Reyes, her first love. Reminiscing with Ray brought back a flood of emotions that she found difficult to ignore. Did she make the right decision by marrying Christian after all? Could Ray convince her that this was their second chance and they were meant to be together?

Vote for these titles on May 2, 2012!
Jade walked by the dance floor, bobbing her head to the music. Just as she put her glass on a passing waiter's tray, someone grabbed her hand and yanked her to the dance floor.

"Hey! What the—"

"Shh! Here, turn your back this way. You gotta dance with me. Can you step?"

"What? Excuse you, but—"

"Shh! Please, help me out. I'm trying to hide over here."

Rynan set off on his journey to find Lord Poseidon flipping through his mental rolodex for any stored information. He remembered asking his father once why Poseidon had left them. Cayman had explained that his father cherished his solitude so much that he left his home on Mount Olympus for the ocean. He made his home on the ocean floor and traveled the oceans and seas happily.
Jerri Ivory was over divorce cases, but when your boss asks you to do him a favor… During the important case, her boss is killed and she becomes a suspect all while she is trying to get to know Felix, a man her friend Linda hooked her up with. With all the chaos and mayhem going on in her life, can Felix slow her down long enough to show her they were meant to be?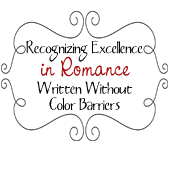 April 23rd, 2012
http://riverinaromantics.blogspot.com/?zx=7211dbe233b91f3f
Dana will be there blogging away and while there enter to win a Gift.